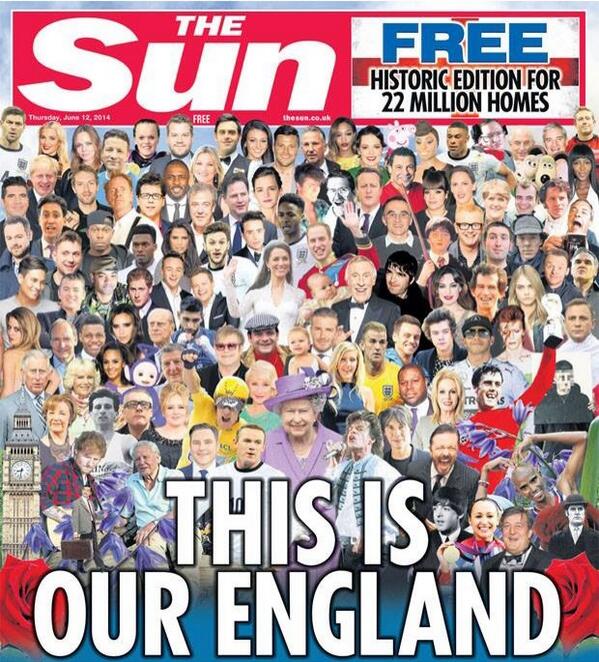 Rupert Murdoch's The Sun newspaper decided to give an issue with the cover above free to every household in the UK to mark The World Cup beginning. Having just come off the back of the Hacking trails this caused some interesting responses, below are some that stand out.
The NoMorePage3 campaign makes one.
Liverpool's Justice For The 96 Campaign gets one in it's honour.
More are collected here at Buzzfeed
http://www.buzzfeed.com/patricksmith/not-everyone-is-happy-about-the-suns-this-is-our-england-fro